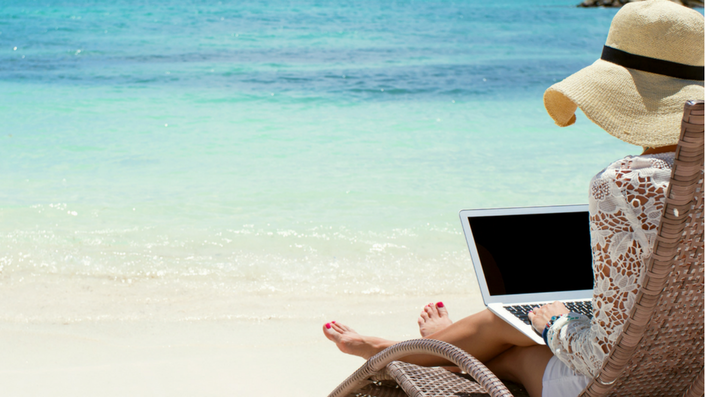 Doing Business, with God Workshop
Before you go... I really want to see you successful as a Christian in Business!
Let me invite you to my Doing Business, with God workshop.
This is a business training program for Christian women entrepreneurs combining personal Bible study, and video coaching instruction to help you:
Reprogram your thinking when it comes to what you believe about God, His Word, yourself, and your business.
Evaluate yourself and your businesses in light of God's Word.
Set a clear vision for this year and beyond.
Hi! I'm Katie Hornor.
Are You Ready to Hear From God About Your Business?
This online training program is designed to help Christian women in business gain clarity and confidence that will propel your business forward.
What Women are Saying:
I'm speaking regularly with online business women who have fears that are holding them back. For many, it's fear of the unknown, fear of rejection, fear of judgement, fear of success or even fear of the tech.
I would love to be the person who teaches you how to overcome those fears by the power of the Truth. I want to help you run your business with confidence and get results. Confidence that comes from doing business WITH God, not apart from Him.
In this Business Teaching/Bible Study Experience, you will learn strategies that will help you re-program your thinking when it comes to what you believe about God, His Word, yourself, and your business.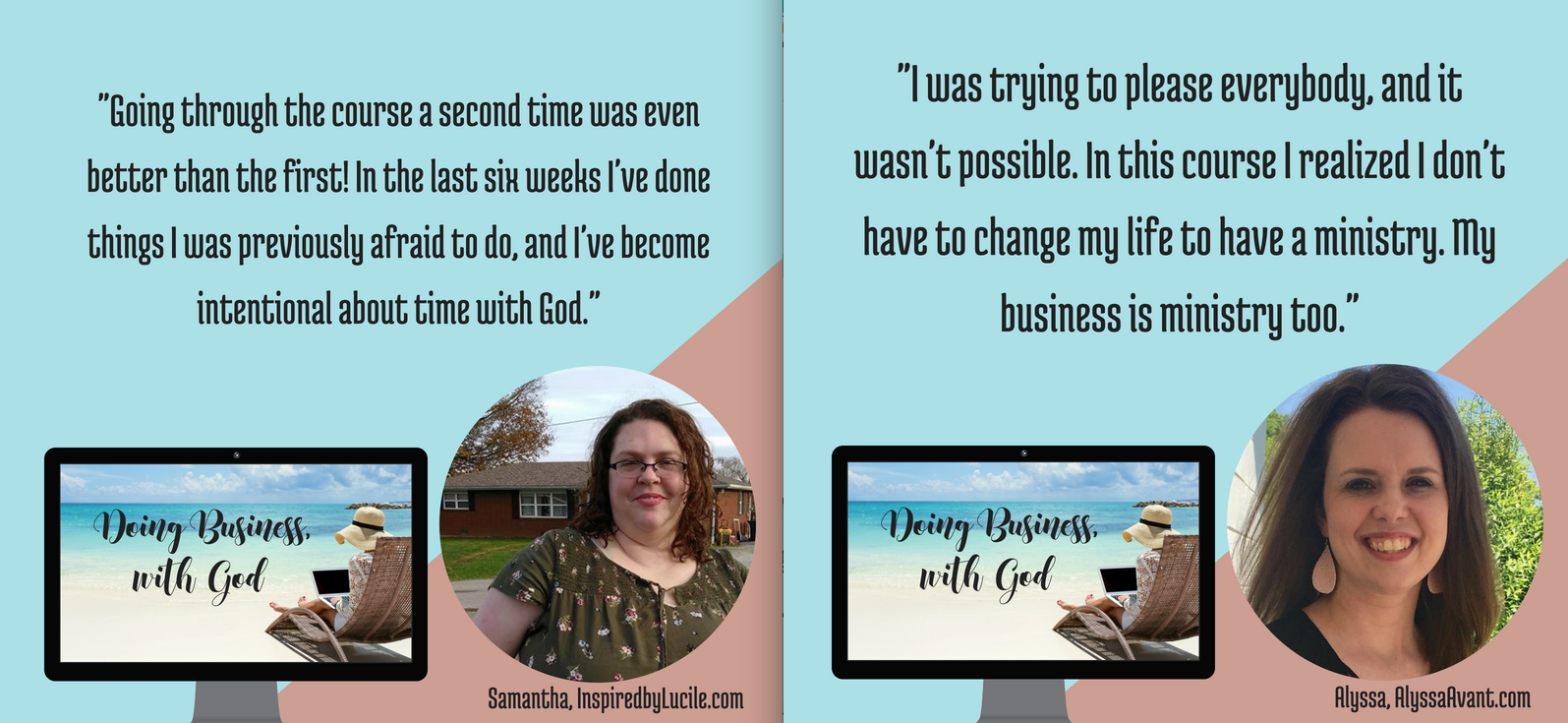 This will be a 6-module program with daily and weekly assignments. You'll evaluate yourself and your businesses in light of God's Word.
While the challenges will be brief, you'll need to make time for them every day.
I promise it will be worth it.
This program is for YOU if you're ready to put God first in your business, follow His lead and finally be able to make decisions with clarity and confidence!
Did You Know?
Women are starting an average of 849 new businesses per day, up 3% from 2016 and up 114% from 20 years ago. There are currently 11.6 million women-owned businesses in the US.
If you are not confident in who God is and what He wants for your business, your time management, your product creation, your marketing, your service to your readers and clients, you are getting left behind.
God's truth has to be the basis for everything we do in life and business if we want to succeed.
Sign Up Now!
The investment for the 6-module program is usually $297.
Yes, you heard that right.
But hurry, this is is a limited offer. It won't last long.
I want to help you honor God in your business. When you join, you'll receive lifetime access to the program and instructional videos.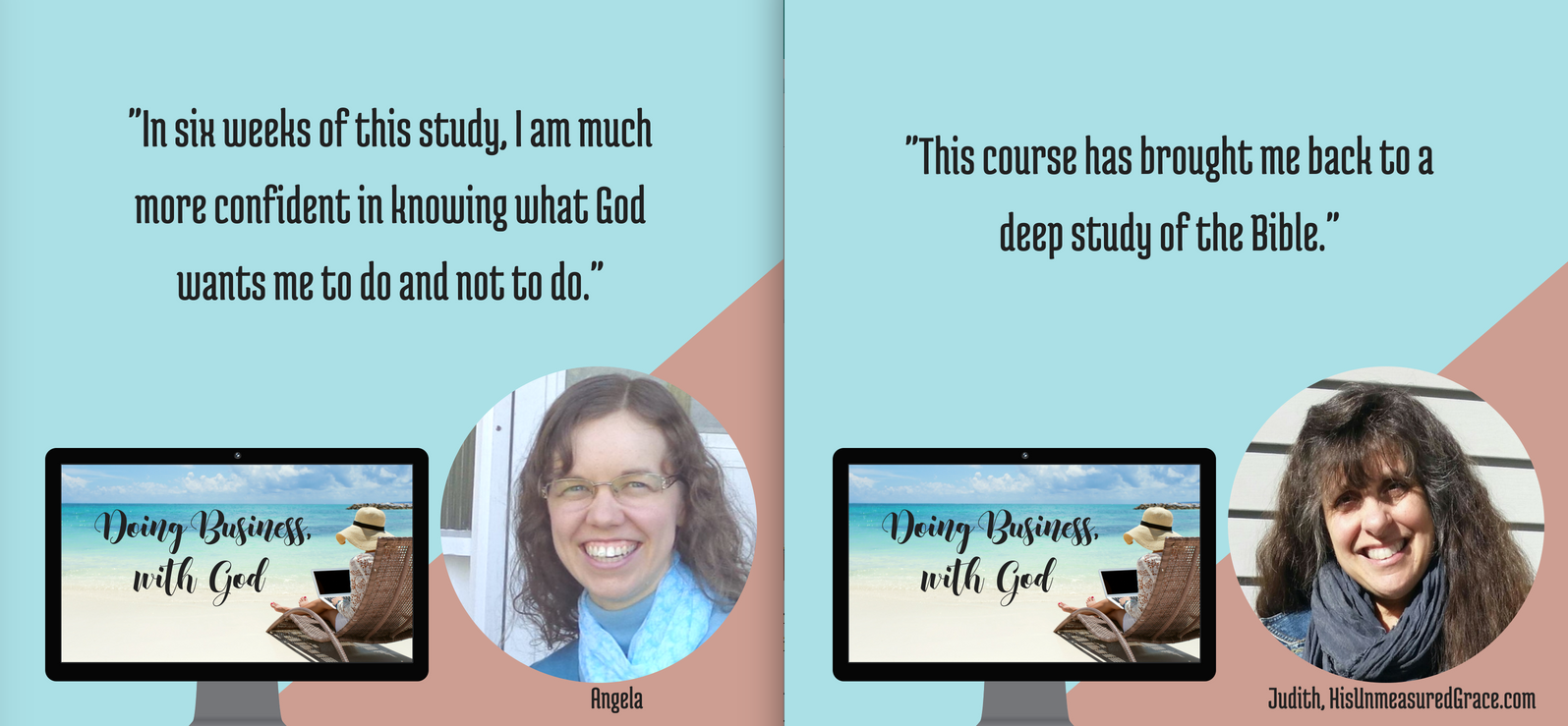 Your Instructor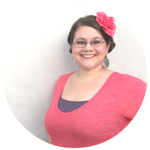 Katie Hornor is a popular author, online business coach, mentor and international speaker whose forte is course creation and curriculum development, followed closely by relationship marketing. She has a M. Ed. and has studied under the best names in online business and marketing including Jeff Walker, Michael Hyatt, Jeff Goins, Ray Edwards, Stu McLaren, Pete Vargas, Pat Quinn, Steve G. Jones, Linda Hollander, Ryan Levesque and Aaron Walker.
The founder of HandprintLegacy.com and TheBlogConnection.com, she is also the leader of the worldwide Spanish homeschool movement and the author of over 24 courses and 40 self-published books, including five Amazon best-sellers.
From her experience developing a movement and training leaders for the past 10 years, she shares unique insights in each of her courses into how we can live out the proven mantra of "your message matters."
Katie and her husband Tap run their business, love on their students, and homeschool their five kids from tropical Mexico. Connect with her at www.HandprintLegacy.com
Frequently Asked Questions
How long do I have access to the course?
How does lifetime access sound? After enrolling, you have unlimited access to this course for as long as you like - across any and all devices you own. The lesson content and the facebook group.
Are there textbooks?
Yes, You'll need to get a copy of What Do I Know About My God? by Mardi Collier and Bible Based Business by Jeff Testerman. Both are available on Amazon with fast Prime shipping or instant via the kindle versions.
Who is this program for?
It's for Christian women business owners who are ready to move the needle forward
It's for women who want to do business God's way and in his strength.
It's for those who are floundering, fearful or insecure and just need a little nudging along.
It's for those who don't know what to do next to grow their business.
This program includes:
6 Training videos and downloadable workbook materials

Private Facebook group

Access to me through the Facebook group
Participating is as easy as 1, 2, 3
Reserve your spot by making a payment below

The student portal will open immediately upon payment and included the PDF version of the course notebook.

Get the textbooks: What Do I Know About My God? by Mardi Collier and Bible Based Business by Jeff Testerman. Both are available in print or kindle versions. (Optional: The Greatest Salesman in the World by Og Mandino, and the course notebook and pen.)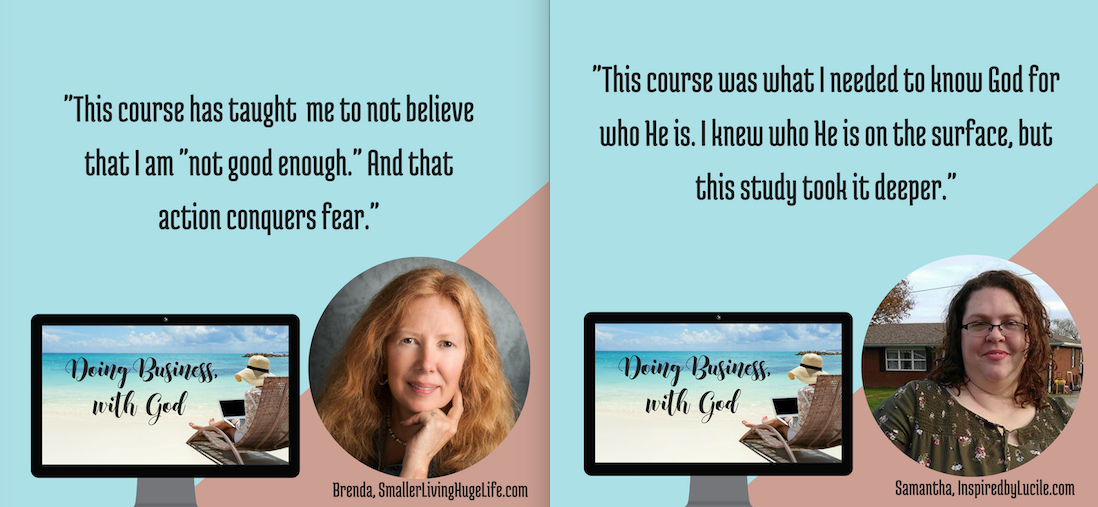 My Promise To You
Upon program completion, my promise to you is that you'll be spiritually refreshed with new understanding of who God is and what that means for your business. That you'll be equipped with the knowledge and strategies to move your business forward in confidence, to accomplish what he's asked you to do.
You will have forever access to the private Facebook group and all training materials in the program.