The GDPR went into effect May 25, 2018.
Is your website compliant?
This course is for US-based bloggers or solopreneurs
when one or more of the following apply...
1. Your business or website is not specifically for, nor does it target EU users, but you have users, email subscribers and/or customers who are EU residents
2. You want to be GDPR (General Data Protection Regulation) compliant
3. You are scared of the implications of GDPR
4. You are overwhelmed or unsure of what to do to be compliant
5. You don't want to block EU residents from your site or be fined for mis-use of their data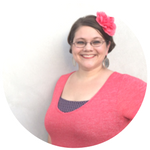 I'm Katie, Blog Coach at TheBlogConnection.com and I've been watching people react in fear in regards to the GDPR.
This is something non-EU bloggers and businesses need to prepare for. You will either be in compliance or defiance, both of which have implications for your business.
I am not a legal expert, and this course does not provide legal advice. I have a vested interest in your success under the GDPR, but if you need concrete legal counsel, talk to a lawyer. I strongly advise you to research GDPR on your own and consult with a certified legal professional in regards to your decision to comply or defy GDPR.
Information is the answer to fear.

Blogging Successfully is GDPR compliant, and the purpose of this course is to explain, in simple tutorial terms, the steps and process US-based bloggers and solopreneurs can implement to also become compliant.
This is a course, not a service or consulting, and by purchasing, you agree to our terms and conditions.
Get Started Now!