Discover how to create a platform, optimize your message and successfully grow your blog in today's ever-changing world with a caring, experienced coach on call, and surrounded by a community of mature women entrepreneurs.

Most women who launch a blog find it a lonely struggle to monetize their platform.
The Blog Connection provides community, support and a clear and proven pathway to help you earn an income online.
We concentrate on three main areas: Content, Connections, and Cashflow (i.e. making money!).
Hi, I'm Katie
First, I'm a wife of fourteen years, and a mother of five homeschooled children. I've been in ministry beside my husband for the last twelve years, and helped to create and grow our family businesses for the last six.
We first started our businesses in 2012, because our ministry support had diminished and we needed income, or we'd have to leave the mission field. I remember at one point, I desperately needed a coach and couldn't afford one.
A friend suggested a coach who might work with me, I called, got excited about the possibility, and then got rejected. I was turned away by someone who could help me because I couldn't pay the fee, and the expert wouldn't negotiate the payments.
I was devastated, but I decided THAT day, that one day I would coach women entrepreneurs at un-inflated prices, making available to others the help I so desperately needed in that moment and was denied.
"Too much to figure out, and not enough time."
I hold a master's degree in education, and the literally hundreds of business meetings I've sat through as the granddaughter of an inventor, and the daughter of an entrepreneur, has been my business education.
I've worked in the classroom, and with curriculum development. I've worked payroll, customer service, HR, production, shipping, and marketing.
Over the last six years I've started and failed online businesses 3 times, and turned those learning experiences around to now make a full-time income online from the three businesses that did work, and to help other women do the same.
I have a special knack for helping women my age and older start and grow an online business. I've learned the tech and can speak the language of both generations so as to make what would stop you, into a stepping stone.
Betsi is a travel blogger who started with zero page views and now gets sponsored to write about her visits to luxury resort hotels. She gave The Blog Connection a 10 for encouragement, accountability and caring community.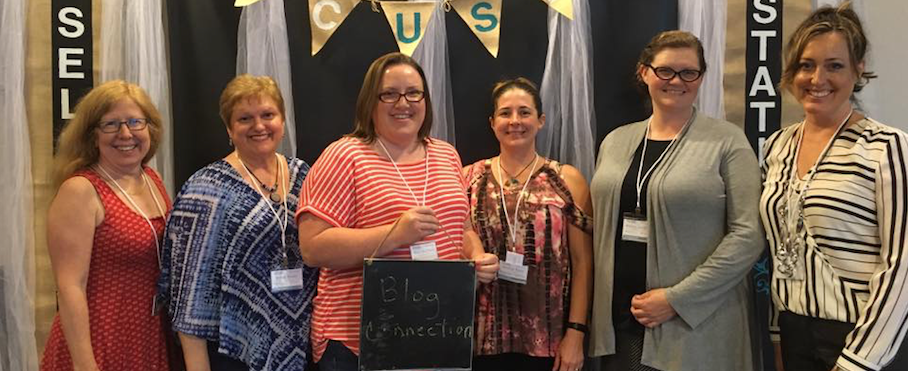 Everything that I've learned since starting my business in 2012 has been gathered into The Blog Connection where over the last 3 years my courses and membership have helped over 2,000 women grow their blogs, and increase their income.
Inside the 8 modules of The Blog Connection, you'll get a clear plan to be up and running:
Influence, The Blog Connection Way
Goals, Mission & Vision
Your Unique Advantage in the Marketplace
Setting up Your Blog for Success
Branding for Best Impressions
Content, Traffic & Productivity
How to Make Money with This
Mastering Social Media for Business Growth
Content and Tech
I remember the days when relationships were started face to face and built slowly over time. I can help you balance modern technology with timeless content because, while I remember the pre-laptop, pre-internet, pre-cell phone world and it's challenges, I also understand and speak the language of the high-tech, convenience-driven world of today, and I live and breathe the relationship marketing model of business. NO ONE is more important to your success than the people you serve.
Having moved overseas, to a new culture and language, makes me sympathetic to those who struggle when new things and new ways of doing things are hard. I completely understand when my clients find the modern online business world overwhelming and frustrating. I will help you learn and overcome!

#IRLConnectionsMatter
I also know that many midlife entrepreneurs don't know what they don't know, and feel vulnerable and at the mercy of younger people for their tech services. It's hard to know whom to trust when you don't speak the language, or fully understand the job you need them to do. I can help you navigate those uncertain paths, and connect you with trusted service providers.
I also understand the importance of real life connections. EVERY time our business has taken a turn for the better it's been a direct result of a personal interaction, a connection with someone who could help us over the next hump. And - I'm not afraid to use the telephone.

Susan just retired from her 30-year corporate copywriting career and launched her fashion blog in the same month. Here is what she had to say about The Blog Connection: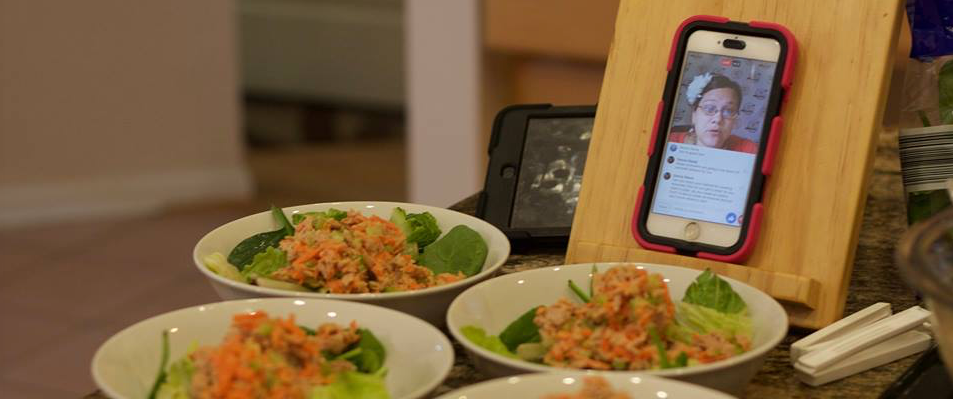 Cash Flow
I can't wait to guide you as you grow your blog, influence and income online.
Why? Because I know the incredible FREEDOM that our family, and our Blog Connection Members have experienced with online income streams in place, and I want that for you as well, without the confusion and learning curves it took me so long to master.
When you join The Blog Connection, you'll learn a proven process to making money, even without quitting your day job. Here's what you'll find on the inside:
1. Twice monthly live, interactive workshops (like this one)
2. Eight video modules (see the outline below)
3. Access to our resource library of video trainings, ebooks, checklists and templates
4. 24/7 access to our private Facebook community for support & accountability
5. Plus, access to new special programs as we create them!