Discover how to create a platform, optimize your message and successfully grow your blog in today's ever-changing world with a caring, experienced coach on call, and surrounded by a community of mature women entrepreneurs.

Most women who launch a blog struggle in isolation to monetize their platform.
The Blog Connection provides community, support and a clear and proven 3-step pathway to help you earn your first $1K online.
We concentrate on three main areas: Content, Connections, and Cashflow.
Hi, I'm Katie
First, I'm a wife of 14 years, and a mother of 5 homeschooled children. I've been in ministry beside my husband for the last 12 years, and helped to create and grow our family businesses for the last 5.
I have a special knack for helping women my age and older start and grow an online business. I've learned the tech and can speak the language of both generations so as to make what would stop you, into a stepping stone.
"Too much to figure out, and not enough time."
I hold a master's degree in education, and the literally hundreds of business meetings I've sat through as the granddaughter of an inventor, and the daughter of an entrepreneur, has been my business education.
I've worked in the classroom, and with curriculum development. I've worked payroll, customer service, HR, production, shipping, and marketing.
I've started and failed at online businesses 3 times, and turned those learning experiences around to now make a full-time income online.
Everything changed when I earned my first dollar online.

In 2012, we were living month to month, full-time ministry, no savings, no emergency fund, 4 children and a baby on the way and had to figure out how to bring in some extra income. Our first attempt was an ebook that sold as a kindle on Amazon. That first exhilarating sale was enough to tell me this was possible!
I only had 24 hours in my day, just like you, and had to cram in time for classes, reading and implementing, creating, networking, coaches and conferences, but it paid off.
Everything that I've learned since starting my business in 2012 has been gathered into The Blog Connection where over the last 2 years my courses and membership have helped over 2,000 women grow their blogs, and increase their income.
A Proven, 3-Step Path to Earning Your First $1K Online.
Because I know the tech that the younger generation knows, but have far more business experience than they do, I have a special knowledge base that helps women my generation, and older, far more than just the basics of getting a website and social media accounts up and running.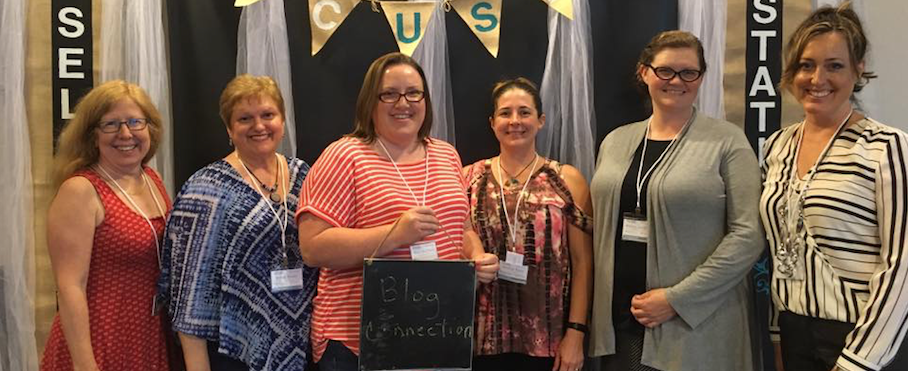 Content and Tech
I also know what the younger generation doesn't know. I remember the days when relationships were started face to face and built slowly over time. I can help you balance modern technology with timeless content because, while I remember the pre-laptop, pre-internet, pre-cell phone world and it's challenges, I also understand and speak the language of the high-tech, convenience-driven world of today.
Connections
Having moved overseas, to a new culture and language, makes me sympathetic to those who struggle when new things and new ways of doing things are hard. I completely understand when my clients may not want to learn or even enjoy learning "the new way" and when they find the modern online business world overwhelming and frustrating.

I understand how communication between the generations is often difficult, because a younger person can't imagine what life would be like without laptops, instant messaging and A.I. bots (No one even seems to know what a Table of Contents, Index, Card Catalog, or Dictionary is anymore).
I also know that many older entrepreneurs don't know what they don't know, and so are at the mercy of younger people for their tech services. It's hard to know whom to trust when you don't speak the language, or fully understand the job you need them to do.
And I understand the importance of real life connections. EVERY time our business has taken a turn for the better it's been a direct result of a personal interaction, a connection with someone who could help us over the next hump.
I enjoy interpreting the latest tech and marketing news for my clients, and I have a large network of trusted SEO experts, social media strategists, virtual assistants and design/tech people with whom I have worked and can recommend as needed.
And - I'm not afraid to use the telephone.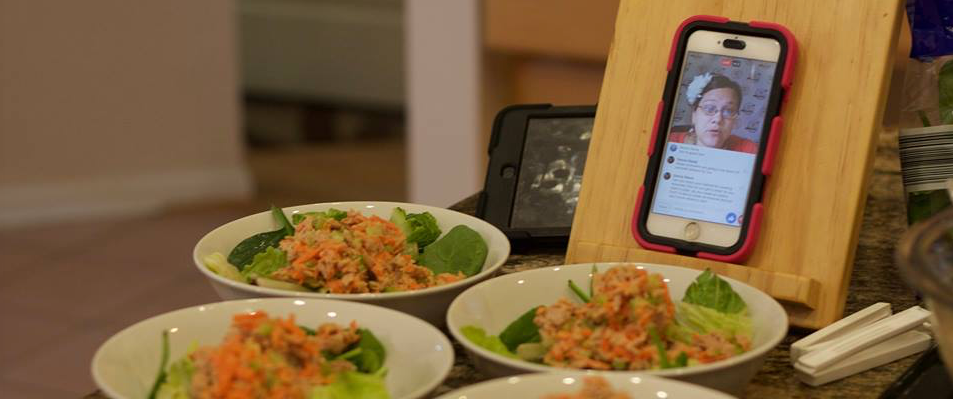 I do a lot of my coaching in our members only Facebook group, but I also have been known to spend time on the phone with my private coaching clients, outside of scheduled appointments, when they're particularly stuck. They all have my number for calls or texts as needed.
Cash Flow
I love to travel, and I see online business and blogging as a journey. It would be a joy to guide you on your own exciting journey as you grow your blog, influence and income online.
Why? Because I know the incredible FREEDOM that our family has experienced with online income streams in place, and I want that for you as well, without the confusion and learning curves it took me so long to master.
My Goal for Blog Connection Members is
To feel free and confident in your role as a business owner.

To feel the sense of accomplishment that comes with fulfilling the calling you know you were meant for.

To feel the pride of owning and running your own business, of spending your income wisely, but with liberty to choose the best, and not just the least expensive, when making purchases.

To feel free to create your own schedule, and call your own shots, around your priorities - not the other way around.


To feel at liberty to spend time with your family as necessary, but without having to annoy your kids by asking for technical help.
Here's What Betsi Hill has to say:
When you join The Blog Connection, you're getting Everything You Need to Blog Your Way to An Extra $1K a Month:
Twice monthly live, interactive workshops (like this one) so you can feel confident in your skills as a blogger/business owner.

An 8-step plan for growing a blog that can bring in income (see the outline below).

A resource library of video trainings, ebooks, checklists and templates that will help you learn to improve your business at your own pace.

A private Facebook community of dedicated women entrepreneurs so you can collaborate, ask questions, and get support.

Plus, access to new special programs as we create them!